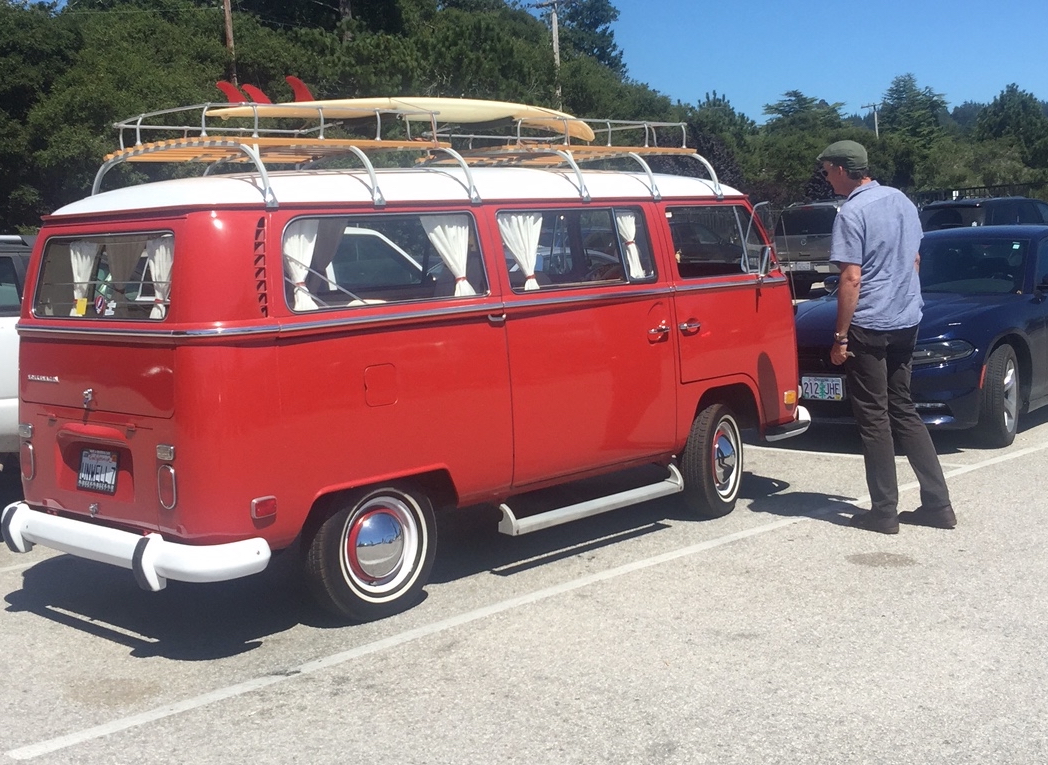 It's Santa Cruz after all. This is more of Christopher's dream ride than the Dodge Charger we have been zipping around in.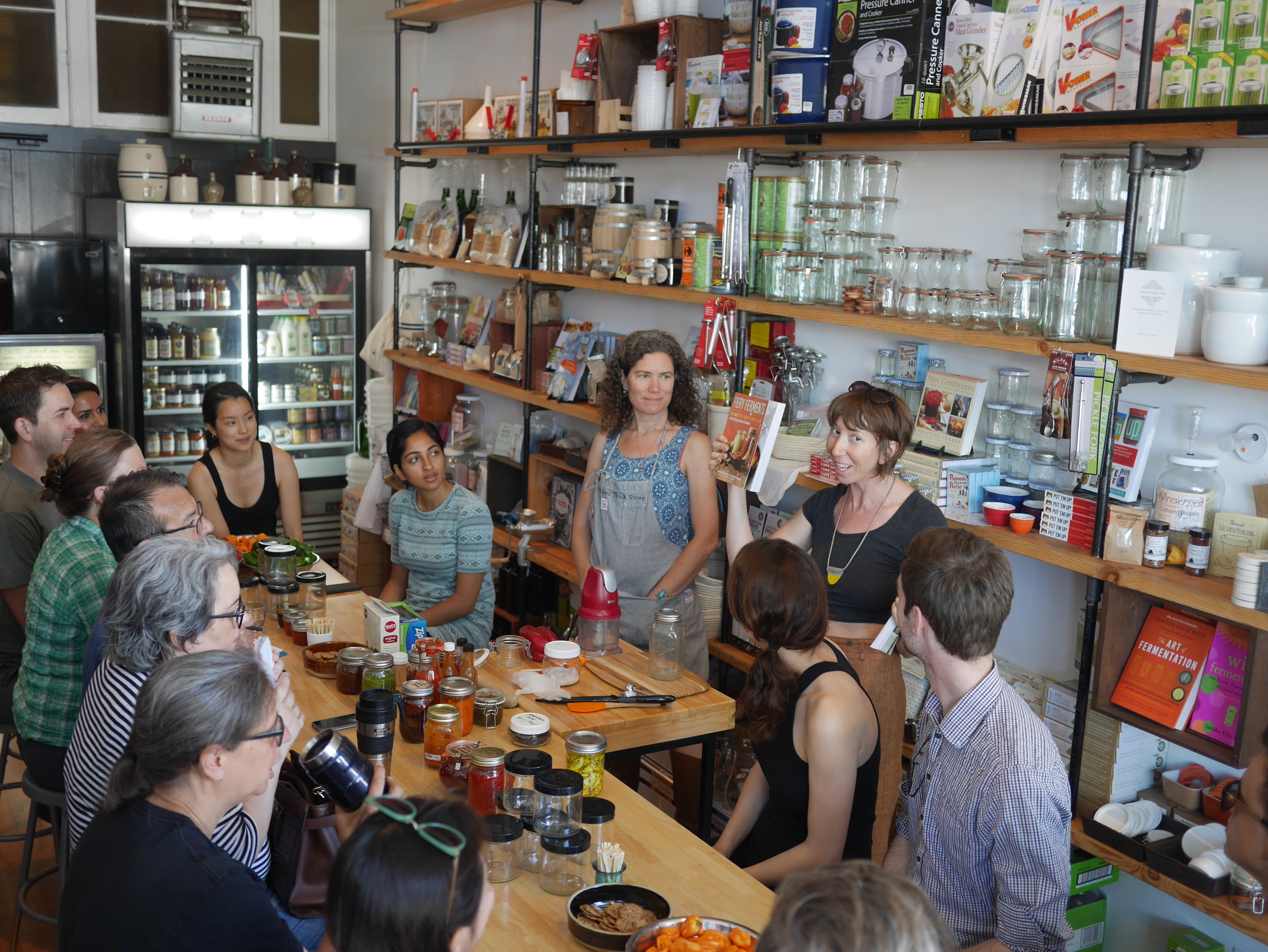 At a most beautiful shop in Oakland, Preserved, teaching all-things-peppers to a great group.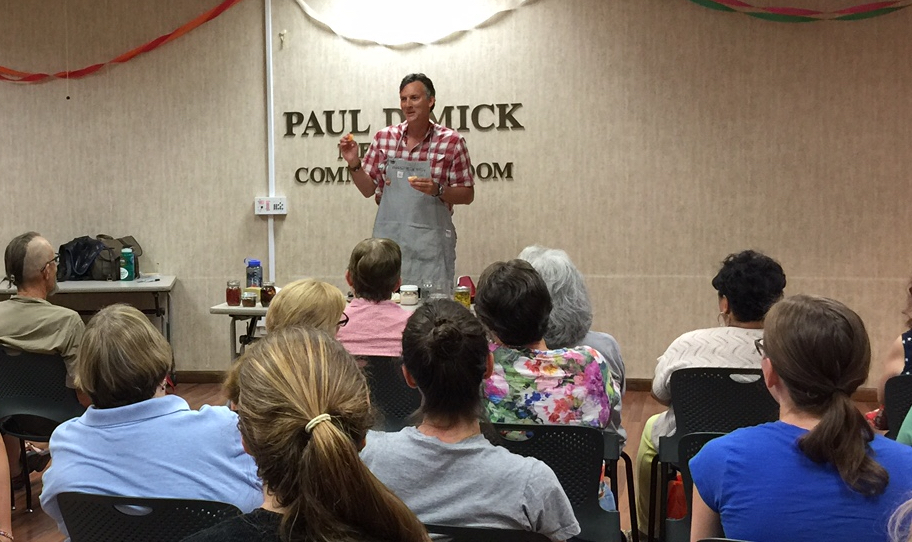 Full house at the Sacramento Public Library today, the staff at the Arden Dimick branch did a great job reaching out to the community.
A whole lot of habaneros got chopped tonight at the class by FarmCurious.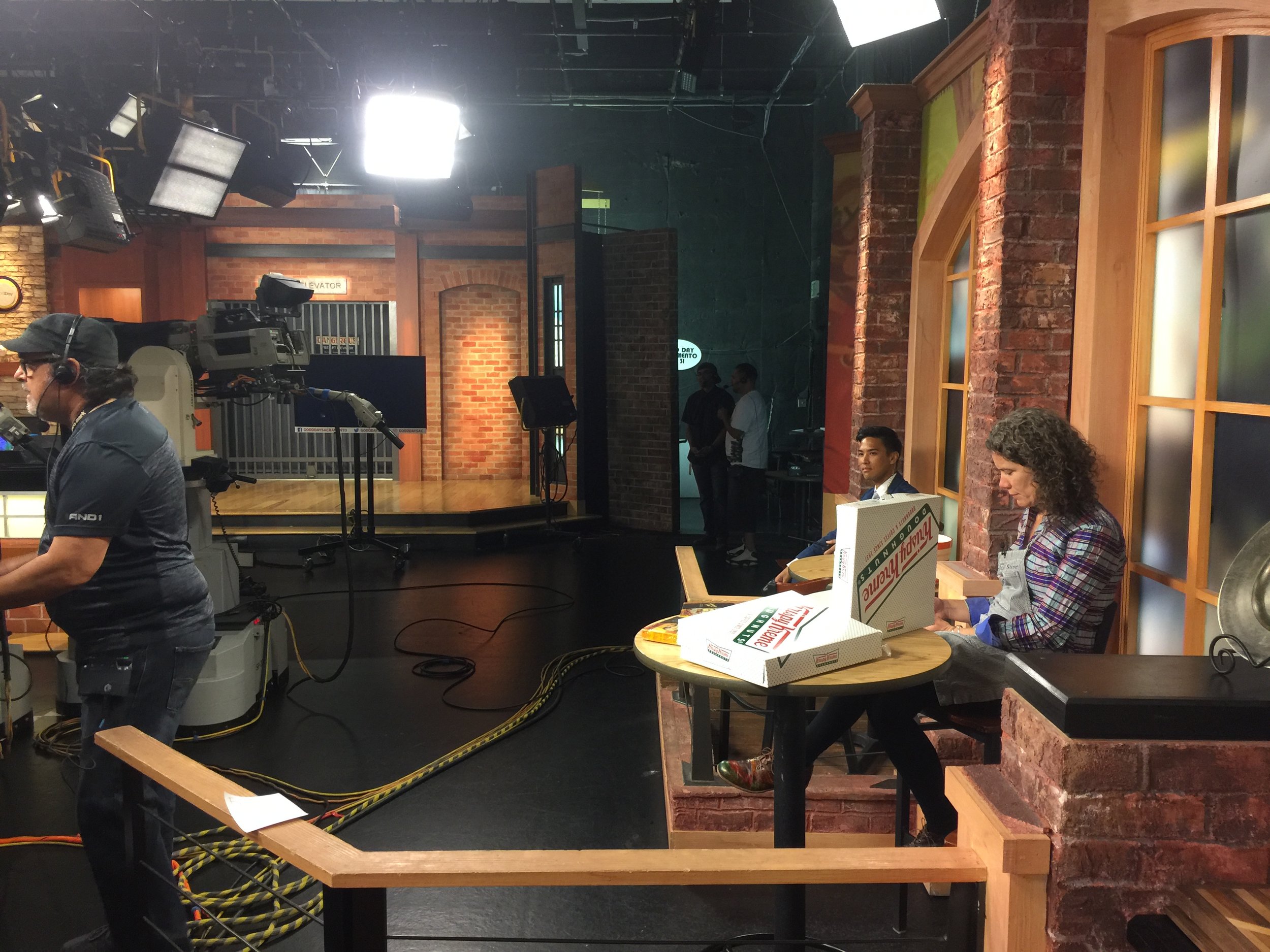 You may have heard of on-air personalities requesting odd foods before they go on - who would have guessed Kirsten demands to boxes of Krispy Kremes with extra sprinkles? ;)
Omnivore Books is just what you imagine an intimate bookstore that focuses upon food would be and more. Plus, just outside the door the largest guard chicken we have come across...
Teaching spicy in a spice shop? Like a kid in a candy store for us - so many incredible flavors wafting about at the Oakland Spice Shop